ILLINOIS UNIVERSITY OF CHICAGO OVERVIEW
The University of Illinois, Chicago was founded in 1982 when the Medical Center was merged with the Chicago Circle due to the need for 1 public university in Chicago and know as Chicago's leading public research university.
The University is located in the heart of Chicago ,near the beautiful Lake Michigan coastline. Studying the US  of The University of Illinois ,students will have the opportunity to experience the excitement and culture of the city with the city's famous landmarks such as Bean in Millennium Park, Shedd Aquarium, and the tiny Italy on Taylor Street, while still enjoying the clean and peaceful campus at home.
It is also the largest university in Chicago with a 240 acres campus. The university has over $27.000 students from more than 50 countries.
As a global university, with more than ⅓ English speaking students as a second language, UIC is recognized one of the most multicultural university communities in the United State.
LOCATIONS AND TRANSPORTATION

 
The school has free bus system on site, and students can take a train from campus to downtown, O'hare international airport or other regional venues.
STUDENTS AT SCHOOL
According to Top Universities, the university is now receiving approximately 24.763 students, of which about 64% are bachelor students, 36% of the postgraduate students. In addition, the number of international students is 3.971 students, of which 49% studying bachelor programs and 51% selected graduate programs.
FACILITY
The school's library has a vast collection of resources and online applications. Two zones for students, either side of campus, offer a number of equipment for students including banking services, convenience stores, meeting rooms and catering services. There are two book store in the school, one for the health book catalogue. Different food venues are available on campus. There is also a museum and a gallery on campus.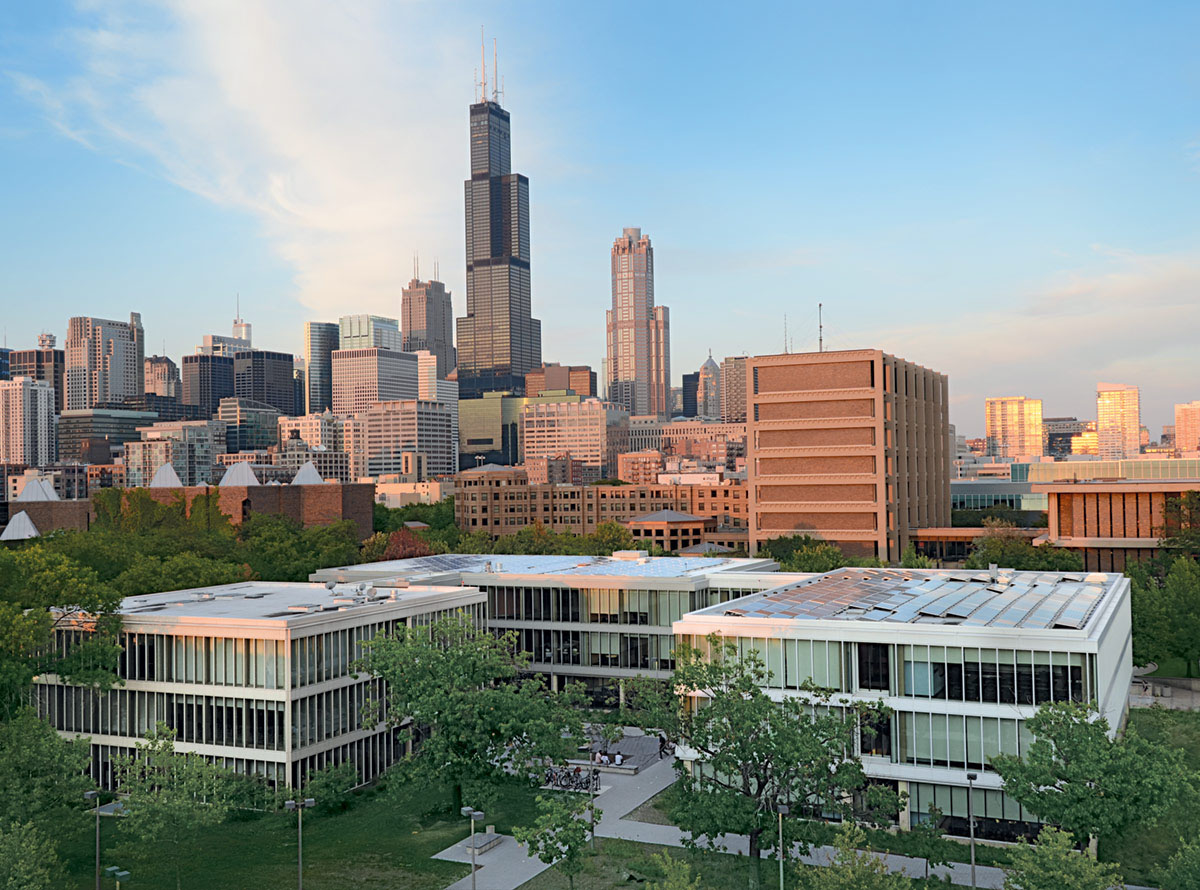 STUDENT'S LIFE 
With a lot of housing options on campus, students can experience all of the services from UIC and Chicago that offer their students. Many students live in the eastern side of the head campus, in the Common North, Common South, Common West, and Courtyard residences. Students live in these areas only take a few minutes to the lecture, Eastern student center and entertainment center.
Students who live in the South campus in accommodations such as James Stukel Tower, Marie Robinson Hall and Thomas Beckham Hall, every morning when waking up you will see Chicago skyline. Students will be near the new Curtis Granderson Stadium, and also home to the UIC Flames baseball team, restaurants and shops on Halsted Road, Maxwell.
Polk Street Residence Hall and the Single Student Residence are located on west side of the campus and near to UIC University of Health Science, the Western Student Center and Taylor street.
Whether you live on campus or not, UIC always has the meal menu that you can buy and use it at all the campus dining houses. UIC has restaurants that offer dinner options for your choice.
A wide range of choices from fast food stores to cuisine cultural for students in Student Centres. There are also many retail and convenience stores located across the campus, so you can choose to purchase some snack here.
STUDENT SUPPORT CENTRE LIVING AWAY FROM SCHOOL
The Student support centre is located far from the school, making it easier for student to live.
The center provides a comfortable and friendly environment in the Western center of students where distant students can come to relax or study. There is a living room, study room, kitchen, cupboard, bathroom and a versatile room. The staff here provide students with information about student housing or transportations.
TRAVEL AROUND CAMPUS
UIC often organizes tour around the campus and city. With 4 intercampus buses will help you visit from the east to the west campus and vice versa. Intrampus's routes are very convenient and extra routes are easy to travel.
JOB OPPORTUNITIES
 UIC sponsor one of the largest University job fairs in the Chicago area with the participation of thousands of students alumni.Potential employers can visit UICcareers.com to schedule interviews on campus, consider a student's resume database and communicate with students. Employers can post jobs, schedules on campus recruitment and select all their candidates for interviews at UIC.
 The average starting salary of new graduate student is $55.000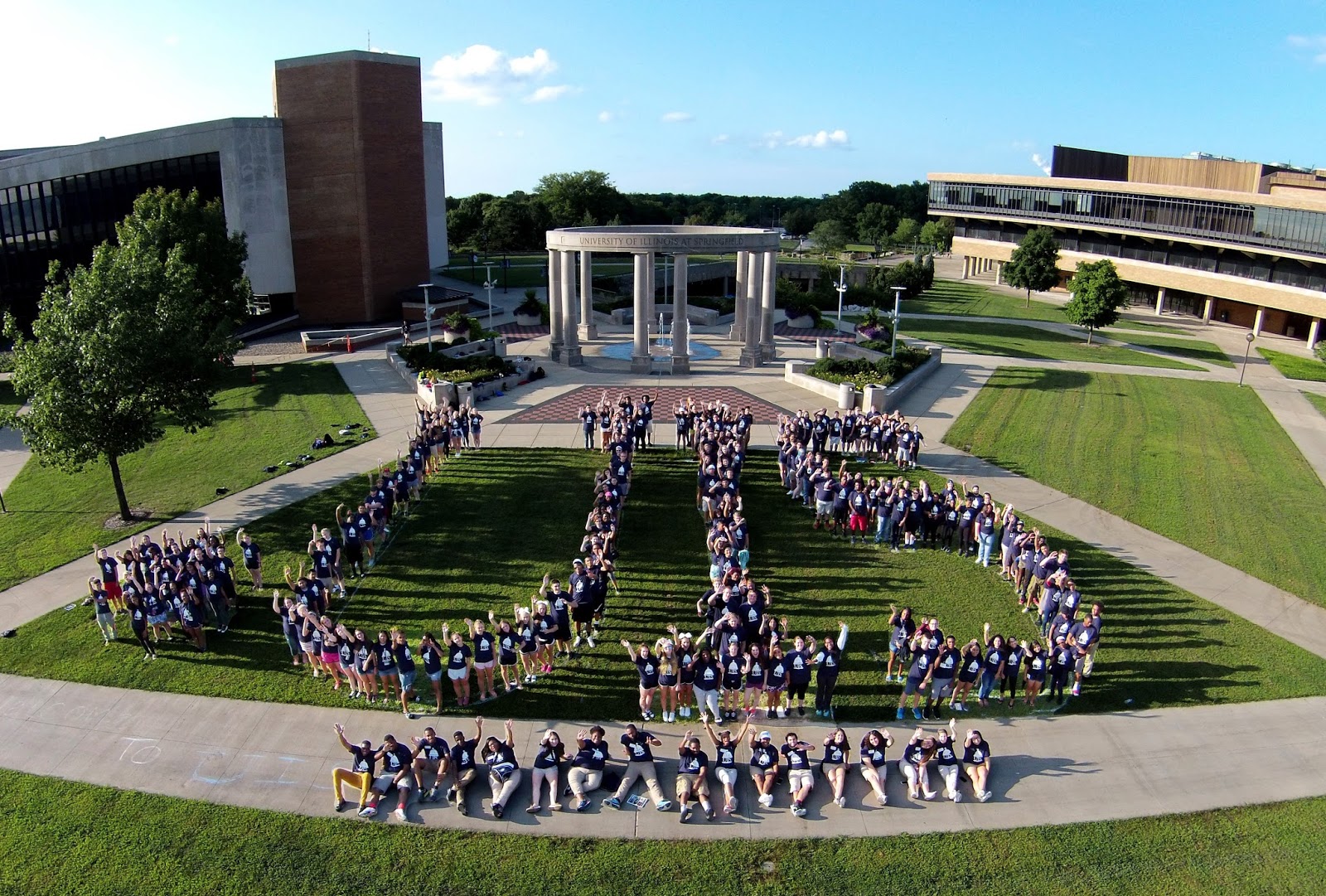 OUTSTANDING PERFORMANCES OF THE UNIVERSITY OF ILLINOIS AT CHICAGO
In the charts of the Best Colleges of U.S. News in 2017, The University of Illinois at Chicago ranks 152 among national universities.
UIC offers over 70 bachelor's degree programs covering majors: Architect, art, design, education, engineers, healthcare, business, urban development… In which, the school's Engineers program is ranked #63, the school's business training programs are ranked #77. The school also ranks #174 Best Global Universities.
TOP 250 Universities worldwide – according to Times Higher Education World University Rankings
Top 78 public universities – according to U. S New & World Report, 2017.
#17 list of most valuable universities – according to Money Magazine.
The famous alumni of the University are: Barbara A. Schaal–Biology, Vice President of the National Academy of Sciences states; Dan Meis–renowned American architect in international Design Stadium; Bernard Shaw-former member of CNN, composer Billy Branch.
TRAINING PROGRAMS
The University of Illinois at Chicago offer undergraduate/post-graduate training programs: Arts, business, science, engineering, Healthcare, humanity. The university has 83 undergraduate programs and more than 60 topics:architecture, art, design, education, engineering, health sciences, life sciences, public health.UIC offers bachelor's degree, Master's degree ,doctoral degree with 93 Master's programs and 64 doctoral programs.
TRANSFER PROGRAMS
The university will transfer, combine with academic organizations and leading experts, building timely, creative, high-quality programs for students; Individualized academic programs (credits or non-credits): Specialized development, personal education, academic capability enhancement, career transformation.
RESEARCH 
Providing comprehensive research facilities with the most modern research tools, focus on building a national model to train education professionals.
In fiscal year 2013, the UIC has contributed significantly to the state and US economy.
ENTRY REQUIREMENTS AND TUITION FEES
➜Graduated from high school
➜IELTS 5.5 or above 
➜Students who do not have TOEFL or IELTS can study English at the Tutorium in Intensive ➜English on campus.
➜Estimated tuition Fee in 2016-2017: 26,526/year
➜Accomodation: $10,882/year