Located in the warm sunny area of British Columbia province, 35 minutes by flight from Vancouver, Public High School Council The Kamloops International Student Program offers international students a diverse academic program.
Recreational extracurricular activities:
The International Student Program offers a continuous program with several monthly activities. With group activities, students will be oriented to familiarize themselves with the new environment.

With four seasons and a mild, temperate climate, Kamloops is an attractive playground for students to have a chance to enjoy the beautiful views of the city.

For those who prefer less active lifestyles, Kamloops offers shopping opportunities, movie theaters, watching Kamloops hockey, quality restaurants, free music in the Park during the summer months.
Outstanding academic program:
BC Dogwood High School Academic Program

IB International Baccalaureate Program

Kamloops Art School – specializing in music, dance, performing arts, visual arts in fully equipped studios.

Sports Academy – Hockey, Soccer, Rugby.
Homestay program:
International students studying at the school can join the Homestay program to experience family life in Canada. A quality Homestay program is a very important part of what Kamloops has to supply. The school's experienced homestay team works hard to combine families with students with similar interests and lifestyles.
Tuition:
Tuition will include any and all of the basic courses.

Monthly tuition must be paid directly to Administrative Region No.73 (Kamloops-Thompson).

Early arrival and/or late stay students are expected to pay the hostel directly at $30/day for the following days.
Especially after graduating from high school, you can easily enroll in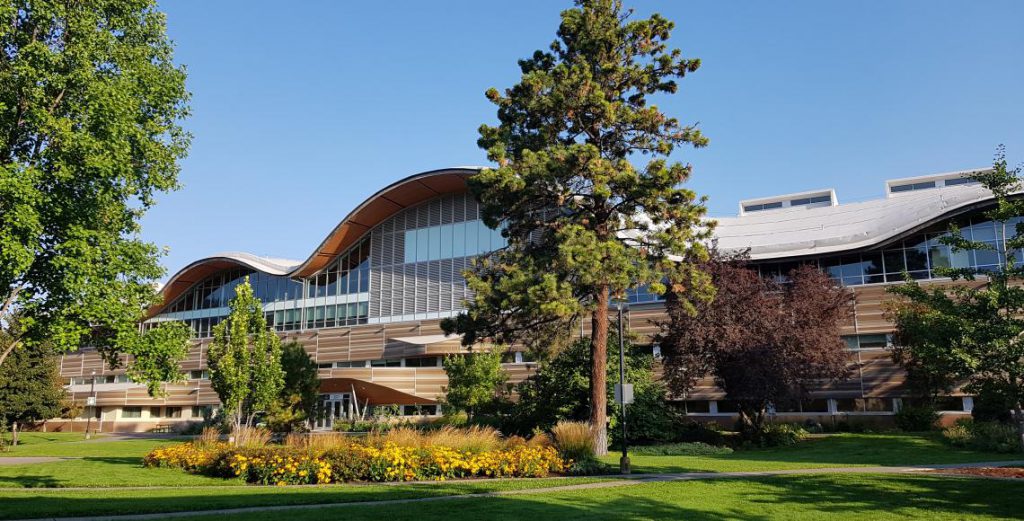 Thompson Rivers University.
What makes Thompson Rivers University special?
Provide diverse courses from English programs to Bachelor's and Master's degrees

Students are trained with a solid foundation in theory as well as application

Students have the opportunity to put knowledge into practice through paid internships, academic studies, or volunteering among other programs.

The school offers educational cooperation programs and special support services for international students

Many scholarship programs for students with good achievements.
*TAKE A GOLD OPPORTUNITY IN CANADA️ MONTH
*STUDYING EVENTS OPEN CAREERS AND RESOLUTION OPPORTUNITIES
Application period: February 1, 2020, to March 8, 2020
*Exclusive offers only available at Alice Academy include:
For more information about scholarships, study process; please contact us:
Hotline: 035 600 6258

Fanpage: fb.me/duhoc.anhngu.alice
fb.me/alice.academy.2019
Website: alice-academy.org
List of Alice Academy's partner schools in Canada: https://alice-academy.org/en/canada/