INTRODUCTION TO SCHOOL
College of the Rockies is in the stunning Rocky Mountains in Southern British Columbia, Canada. The university  is located in the world famous outdoor recreation environment, with many beautiful scenery and outdoor activities all year round. The main school of the College of the Rockies is in Cranbrook city, a safe, inexpensive, and very friendly city with a very comfortable life styles. Cranbrook Airport offers daily flights from Vancouver (80 minutes) and Calgary (40 minute flights).
MAIN FEATURES
With a small size classes( average number of 20-25 students) to ensure an individual's attention of high quality teachers.
Students can quickly improve their English skills by mainly using English at the school and surrounding communities.
The city is clean, safe ,friendly with high quality of life and lower cost of living than other urban centers.
The signing of British Columbia (BC Provincial Education Insurance) ensure that you will receive a certificate, a post-secondary certificate, a bachelor's degree, or an associate degree.
The courses will be transfer to universities in the BC's top universities or in many other universities in Canada and around the world.
WHY YOU SHOULD CHOOSE COLLEGE OF THE ROCKIES
➻World leader in international students' satisfaction according to the I graduate assessment in 2013.
➻Head of British Columbia and Canada in the satisfaction of international students. 
➻A small class of students consists of an average of 25 students per class, even university classes.
➻Learn English quickly in the English speaking community as the primary language.
➻Few international students.
➻The price is not expensive and tuition fees are not high.
➻Easy to transfer to university.
➻The opportunity to work for up to 3 years in Canada after completing 2 years program.
➻The city is small, safe, comfortable and friendly in a majestic mountainous place.
➻Study university classes with Canadian students while studying English.
➻The homestay family is very enthusiastic and each one has a single or two national students.
➻Advanced dormitories for international students at school all year round.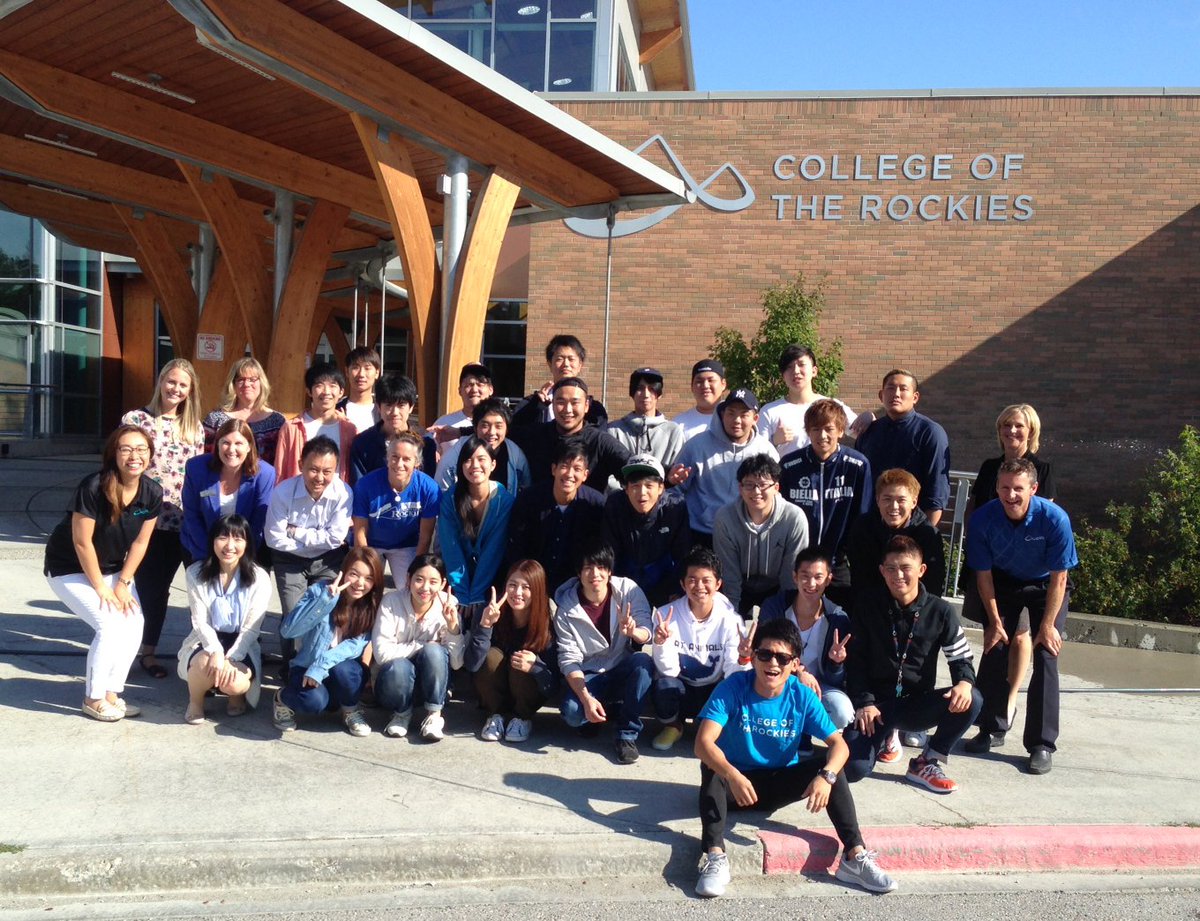 JOB OPPORTUNITIES
Students who complete the 6 months college program that is not an ESL can apply for an out of school work permit to work in any job while study in at the College of the Rockies.  Students who complete 2 years diploma college program can get 3 years free work permit in Canada.
TRAINING PROGRAMS
➤University preparation
➤University transfer (first 2 years college diploma in all disciplines, transfer agreements with all universities in BC and across Canada, Australia)
➤Bachelor's degree in Business Administration 
➤2 years of Business Administration (may transfer to University)  
➤2 years of Tourism Administration (may transfer to University)  
➤Certificate and diploma of pre-school education
➤Certificate of professional cooking training
➤English ESL (many levels, students are checked placement when entering school)
Areas of outstanding training
➤Health
➤Teenagers and children
➤Family Research
➤Entertainment, Travel
➤Business
➤Computer Science
TRANSFER PROGRAMS
The College of the Rockies is sponsored, controlled and certified by the provincial government of British Columbia. A member of British Columbia's colleges and public universities, the College of the Rockies academic programs are similar to programs at pubic University of British Columbia. Therefore, it's easy to transfer to these universities such as British Columbia University (UBC), Simon Fraser University, Victoria University, other universities throughout Canada and in Australia. 
SCHOLARSHIP
Every year, the school donated 5 scholarships worth 2000 CAD to international students returning to the school for one more year, depending on the performance of students during their time at school.
ENTRY REQUIREMENTS
It is at least 18 years old and completed the high school education ,which is equivalent to graduating from grade 12 in Canada.
Students reaching IELTS 6.0 (with reading and writing results at least 6.0) or TOEFL iBT 80 will receive a non-conditional admission approval letter and may register for the academic year/each course .
Students who do not have a TOEFL/IELTS or less than minimum request will receive a letter of acceptance with their eligibility. Students who are approved for admission with the conditions will have to take the English Language survey exam when they come. The results of this test will determine whether the student is required to complete the English Language Enhancement (ELT) course or to study the academic program directly.
SEMESTER ADMISSION
January and September every year