OXFORD SIXTH FORM COLLEGE OVERVIEW
Oxford Sixth Form College was founded in 1988, located in the old city of Oxford, just 5 minutes walk to the famous Oxford University. With over 25 years of operation. Oxford University has become one of the leading colleges in teaching quality between the ages of 15-19 for University preparation in the UK. The school offers a completely different educational from traditional schools and student support looking for a high-quality alternative to GCSE's orthodox education and Sixth Form. Oxford Sixth Form College not only helps you pursue your dreams into top UK universities but also reform teaching to go into practice, serving students future career opportunities.
SCHOOL ACHIEVEMENT
➤Ranking in the top head on A levels training quality.
➤75% of students receive an acceptance letter to the UK top 50 University in the year 2019.
WHY SHOULD YOU CHOOSE OXFORD SIXTH FORM COLLEGE 
➞Classes are organized in small size: 6-10 students/class so students improve faster due to the teacher's attention to each child.
➞With the proportion of native English students in the school, up to 45% of the learning environment will bring the students in the field of valuable experiences in language, culture, society, and academics.
➞With excellent teacher teams, 50% of the school's teachers have graduated from two famous Oxford and Cambridge Universities.
➞Oxford University's standard system of training.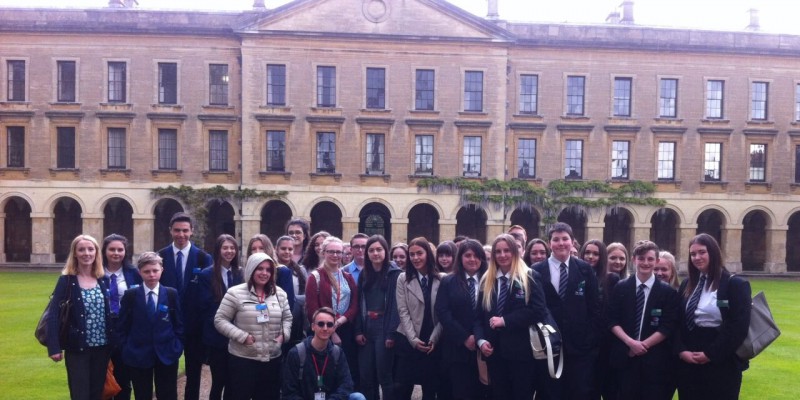 ACADEMIC PROGRAMS
➞A-levels:
+Courses have a duration of 2 years with more than 40 subjects of choice, students can choose the subjects they want. However, the school still supports students who are eligible for A-levels shorthand courses from 2 years to 1 year.
+Flexible semester admission, and for students starting from January, students will have to study only 5 months class "AS'' then study class "A2" to graduate as usual in September.
➞GCSE: The school provides GCSE within 1 year.
➞BTEC: The school provides BTEC within 1 year.
➞There are also additional courses for students such as Academic Preparation Programme (APP), Oxford Advanced Studies Programme, Easter Revision Courses, Extended Project Qualification, High School Term Programme.
SCHOLARSHIP 
A-level course
⟶The school has scholarships up to 40% of the tuition.
⟶Outstanding transcripts
⟶IELTS 6.5 all skills and equivalent.
NCUK program:
⟶20% scholarship for NCUK program
⟶Completion of grade 11 program(GPA 7.0 or higher) ,or grade 12 program( GPA 6.0)
⟶IELTS minimum 5.0